Find the serial number of the installation
| | |
| --- | --- |
| | The best method to quickly identify your system is refering to the serial number.This document describes where you can find the serial number on your installation. |
---
On each installation a type plate is fixed which contains the type of the installation, the production date and the serial number.The serial number (Serial N°) is the third field on the plate.The serial number has the format 'XX-XX-XXX'. For example '09-10-001'.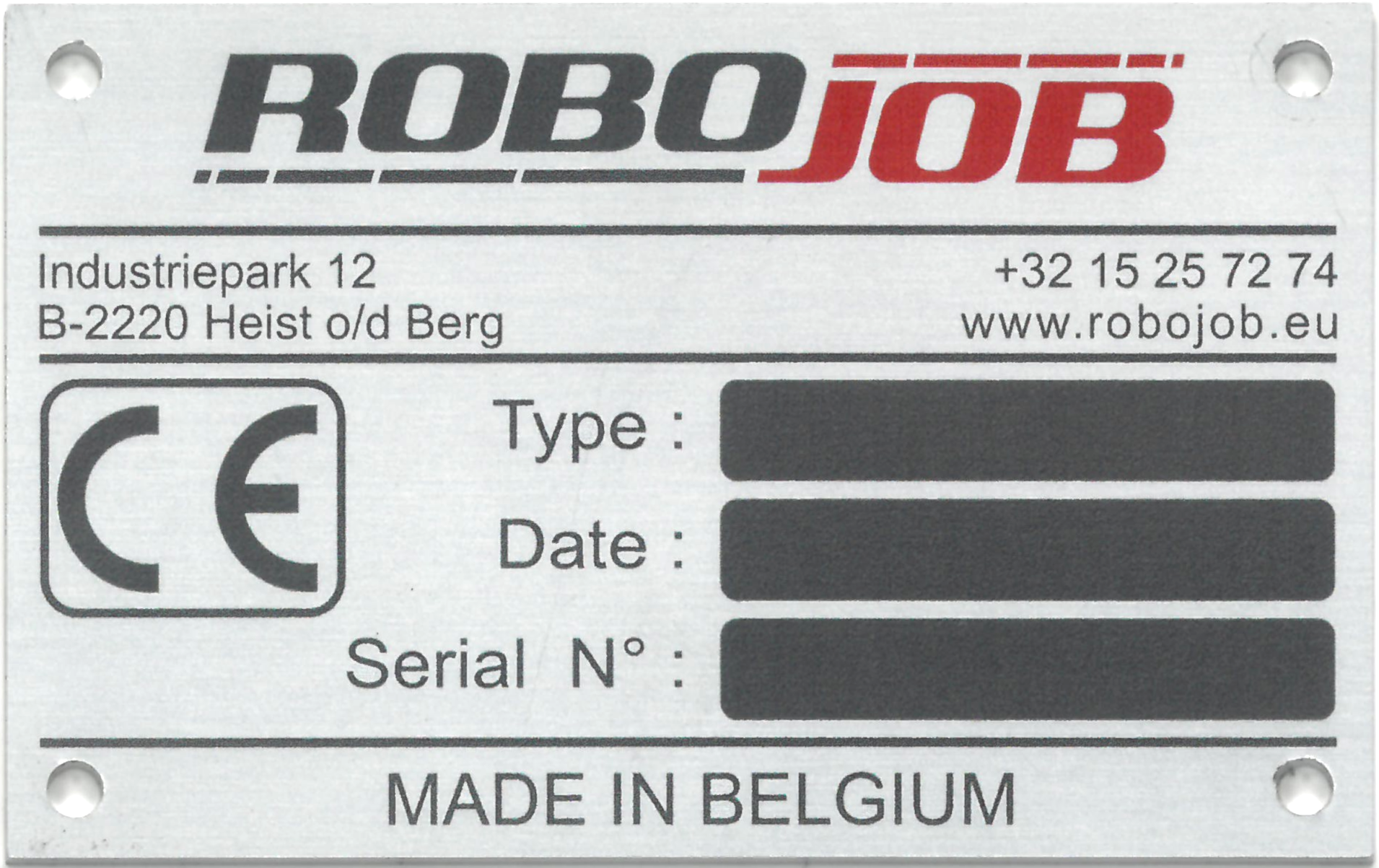 Figure 1. type plate
Depending on the type of installation, the location of the type plate can differ.The most common locations are listed below:
Installations of the first generation
On installations of the first generation, the type plate can be found at the side of the stacker.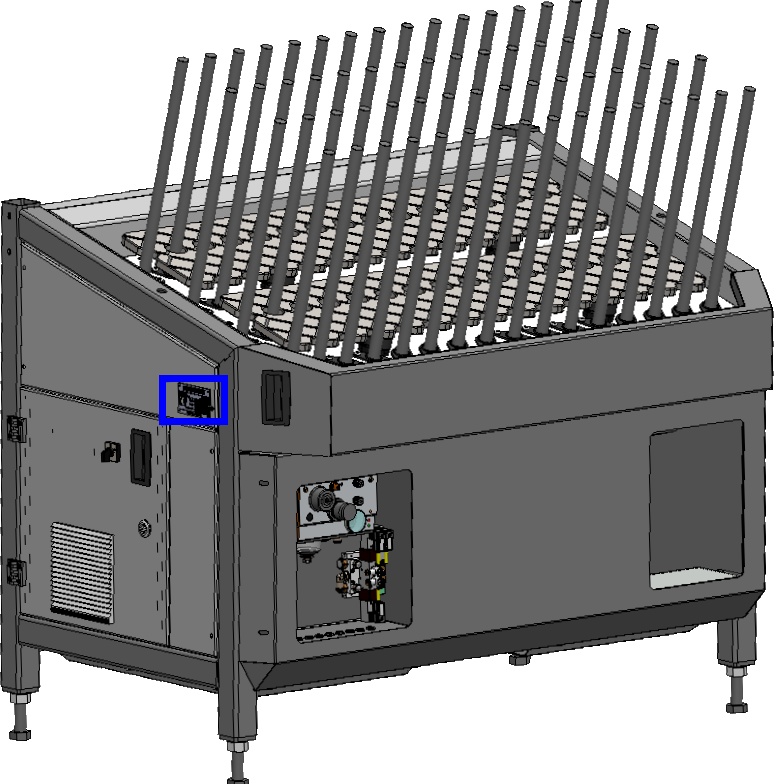 Figure 2. stacker generation 1
Installations of the second generation
On installations of the second generation, the type plate the type plate is fixed at the front of the stacker.
Figure 3. stacker generation 2
Installations without a stacker
On installations without a stacker, the type plate is often placed in the bottom left on the fence below the IPC.This is also true for installations with racks or pallet load, unload.

Figure 4. IPC in fence
Do not hesitate to contact us when you need additional support beyond the documents provided in the RoboJob Service Knowledge Base.
You may contact the RoboJob Service department using following means:
We kindly ask you to provide us the following information:
Serial number xx-xx-xxx

Description of the fault or defective part

Exact error code or message

What did the robot do

What was the robot supposed to do

Pictures or videos
You can send this information to us via email.To send large files you may make use of a file transfer service like WeTransfer: robojob.wetransfer.com.
An automatic confirmation will be sent upon receipt of your mail.